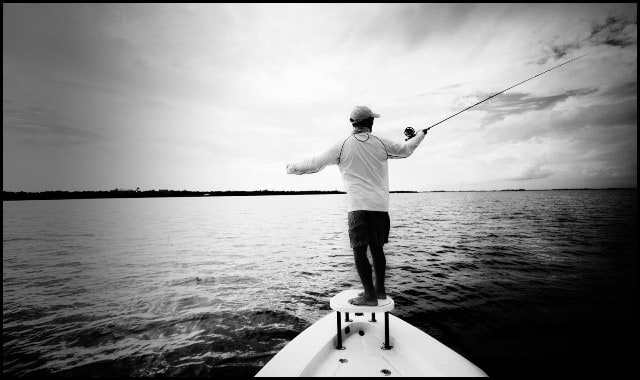 No, he's not a native but he got here just as fast as he could via a shortcut thru San Diego, CA and Durango, CO. Born and raised in Vermont, he rushed home after school to get his fishin pole and head out to the streams and creeks nearby. Not particularly picky at this point, he caught whatever he could, wherever he could. He even brought his catch home sometimes when he was particularly proud of them or when he thought they would really love to live in the bath tub. Ask his mom what it's like to get home from a hard day at work and slip into a nice tub full of catfish. That's a story none of them is going to forget! Of course his family took him fishing in the nearby lakes and rivers .Being Vermont , there was also ice fishing!
He went off and joined the Coast Guard to see the world and get an engineering degree and had the privalage to sail on the Eagle, the flagship of the US Coast Guard, and even signed on for a second cruise to see the Caribbean.
He later ended up in San Diego, CA and of course, there was fishing there too!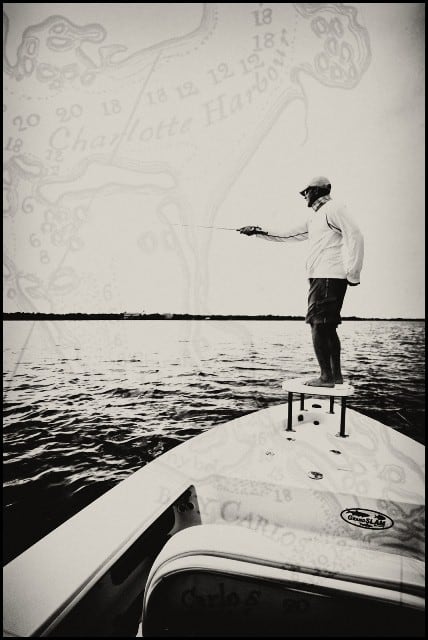 I missed the mountains and seasons and oh yeah, hunting, so I moved to Durango, CO where I soon became a nuisance to the local Duranglers fly shop. Of course, meeting a few guides along the way started the dream. He still supports the Big Brothers and Big Sisters Dos Moscas fly fishing tournament in Durango every summer. By donating trips as prizes and loves going back with his family to fish in the beautiful Colorado mountains.
In between the working and the fishing and the hunting, he managed a trip to Florida, and well, it was love at first bite. The look on his face after he caught his first Tarpon was only surpassed by the arrival of his sons a few years before, so soon he ended up here, in Southwest Florida playing among the Silver Kings. He was lucky enough to make the acquaintance of one Tommy Locke who was good enough to help him get that first Tarpon. His guidance and encouragement helped me learn the great fishery surrounding Boca Grande .
Jamie stumbled into a bunch of of fly minded characters . So with Rod Walinchus and a few others , they decided to start the Charlotte Harbor Fly Fishers, what an assortment of misfits. The club is not about hard core fishing. It focuses on all levels of experience. Meetings are laid back and designed to share knowledge about fly fishing. With a fun casting event each year for all members. It's usually a whole lot of fun and some really good food provided by their corporate sponsor. During season they meet on the second Wednesday of the month.
I truly feel I have the best job in the world. Not only does my office view change daily. It always makes me my anglers smile. My goal is to have fun while catching fish.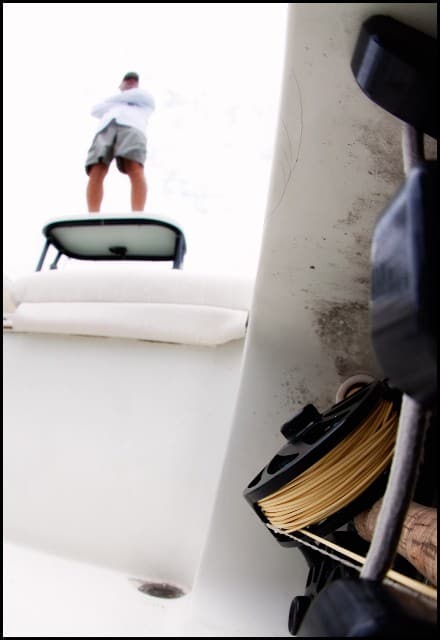 Sight fishing is a big part of our day's on the water. One of the best ways to learn about catching fish is watching them. Seeing how the react to our presentations. (plus watching them actually eat your fly is unforgettable). I won't lie Tarpon is my favorite fish to chase in southwest Florida. That passion has helped keep our Catch ratio high year after year. I am a full time Florida guide. Which allows each days catch to include a mix Snook, Redfish, Seatrout, cobia, pompano, Grouper,snapper and a number of other fish that don't always make the hits list. Of course time of year and weather conditions will add or subtract from the previous list of species.
Feel uneasy with your fly casting skills. No worries. I am an FFF Certified casting instructor. If flyfishing is not your game or sea breezes are a little challenging . I have plenty of high end spinning gear to help anglers of all age and abilities land great fish. I am proud to have 2 great sons (Hunter and Conor) . So children are no problem. Please bring them If they would like to come along. They are the future of our sport.
Its been almost 20 years now since My move from CO to FL.
I still love my job. Hunter has graduated from college and Conor is in his 3rd year.
I know I've learned a lot in the last 18 years. I believe guide is an other word for teacher. My goal is to not only give everyone a great day on our local waters , catching multiple species. But to help everyone of them become a better angler. While having fun!!!
I am proud to be a pro staffer for two GREAT made in the USA companies!!!!
Scott Fly Rods and Nautilus reels.
"If there is magic on this planet, it is contained in water."
– Loren Eisley